Whisky Bar Review #1: Sheung Wan's hidden gem: Malt Whisky Bar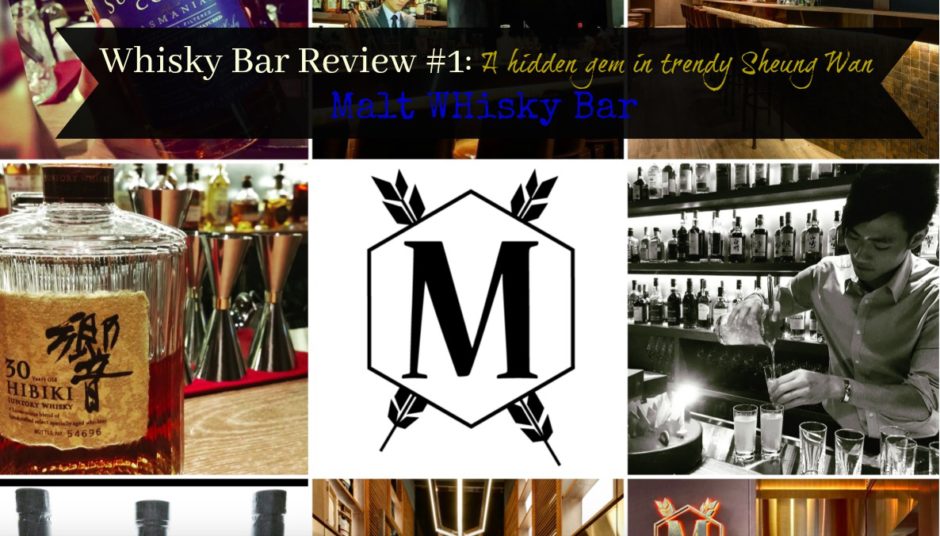 Fed up with the same old bars on Wyndham and Soho? Well hopefully we can give some new inspiration with some lesser known speakeasy whisky gems! More and more whisky bars have been popping up over the last few years in the 852, and we aim to let you know about some of our favourites (if you didn't already!).
For the first of our bar reviews; we're going to be looking at Malt in Sheung Wan. Tucked away down New Street in the back of Sheung Wan it could be an easy one to miss (even if you're right in front of it!). But if you're a whisky lover in the West of town, you'd be a fool to not check it out. The exterior is classy and understated, and this theme very much follows inside also, with a minimalist, yet suave, Japanese whisky bar aesthetic. Malt is a cosy little bar, yet as opposed to feeling cramped it creates great atmosphere and the impression you're in a private little spot.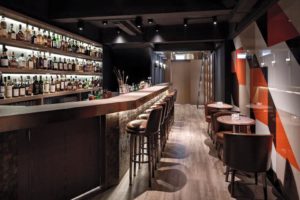 Sitting at the bar, which dominates the space, is recommended. This way you can have a chat with one of the knowledgeable bar staff; whether it's deciding which of their many drams to sample, or talking cocktails. In regards to the whisky, as you'd expect, they have an impressive collection; we would hardly recommend them if they didn't! With such a range of scotch and Japanese malts, and with new ones popping up all the time, it's worth asking the bartender about trying something different. On the cocktail front they have a great set of signatures to try from; the classic Old Fashioned (with a twist) done right, and the refreshing Highland Dress are solid options. But drifting from the admittedly small list is also recommended. As with any good bartender you can simply chat to them about flavours you like, and they will more than happily whip you something up!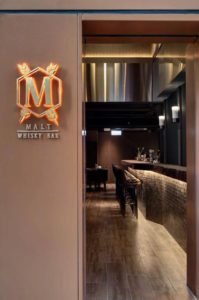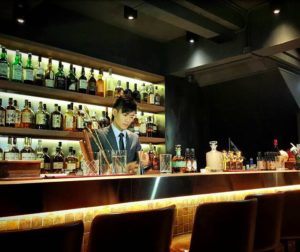 What we love most about Malt, besides its slick design, is how comfortable you feel in the bar. Its warm atmosphere and friendly staff make it a great place to unwind with a dram. You're also pretty likely to bump into the owners who are regularly in there themselves (as we all would be if we owned a bar…), and this simply adds to this welcoming demeanour. Its defiantly one to check out in Sheung Wan. See you in there for a dram!
Address: 
MALT  Whisky Bar Hong Kong
G/F, 19 New Street, Sheung Wan, Hong Kong
Telephone: +852 2858-0058
Website:
Categories: Bar Reviews, Reviews