Whisky Review #1- Kilchoman Machir Bay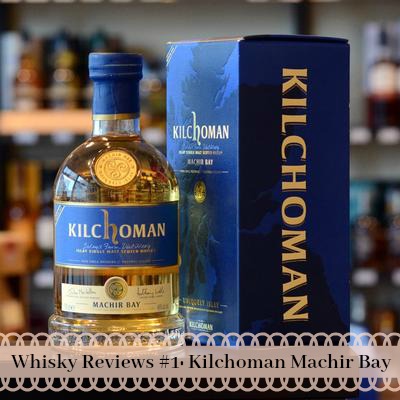 If you haven't heard of Kilchoman before, now's the time to change that.  Hailing from the smokey, maritime shores of Islay, Scotland, this small scale distillery is doing wonders in the Whisky world that has seen them soar since they first opened in 2005. At their core is a sustainable and back to basics ethos that can only be admired and respected.
At the time they were the first distillery to open on Islay in 125 years and the general consensus on and off the island, is that they were mad. Who in their right mind would open a distillery on Islay and willingly compete with the likes of Lagavulin and Laphroaig; the powerhouses of Islay? Kilchoman; that's who.
Since 2005, they have gone on to produce some unique and exciting expressions; experimenting with different cask maturations and finishes with some of their expressions selling out in a matter of hours!
Today, however, we are going to review Kilchoman Machir Bay; the flagship single malt of the Kilchoman range. First released in 2012, Machir Bay is now in its 5th release and we can no doubt expect another release in 2017. Their flagship bottling is named after the idillic beach that is situated just across from the distillery; Machir Bay. It presents a harmonious marriage of both ex-bourbon barrels and Oloroso Sherry butts and although it is a non-age statement whisky there is a consensus it is somewhere around 6 years old. This is definitely evident when you first taste this whisky as their are obvious flavours from the new make spirit but also an undeniable complexity from the cask maturation that is surprising in such a young whisky. This may also be attributed to the additional vatting of more mature whiskies as the distillery continues to age its stock.
Nose: Smoky caramel with an overtone of sweet malted barley, lemon zest and vanilla
Palate: Wonderfully clean and crisp with peat infusion balanced with hint of spiced fruit and vanilla again
Finish: Marvellously refreshing, cleansing the palate with gentle smoke and oaky spice
Overall:
It has to be said that drinking a dram of this whisky is a dream. Personally, I love its unique rawness that only a young dram like this can give you. If you love Islay whiskies and a smoke hit then this is for you. It has a superb peaty maltiness that is so clean and fresh on the palate. Great intro to Islay whisky.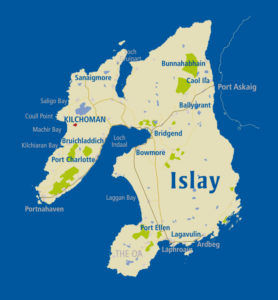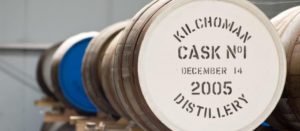 Distillery: Kilchoman
Bottling: Machir Bay, 5th release
Alcohol:
Retail: $850 (special price)
Categories:
Whisky Reviews